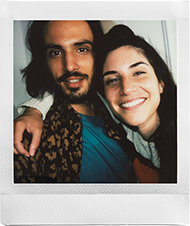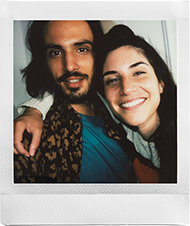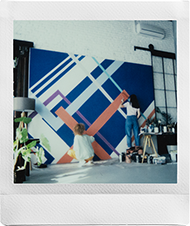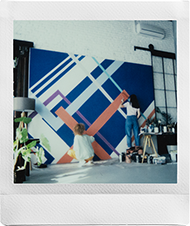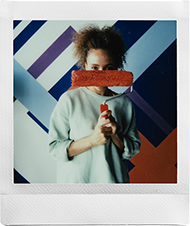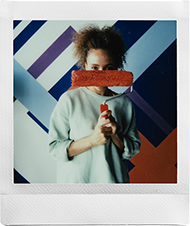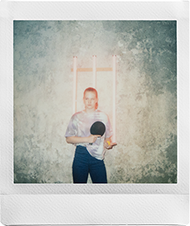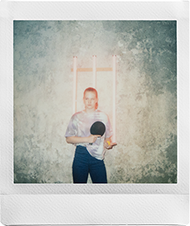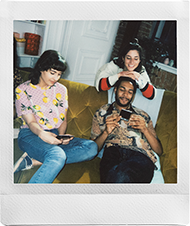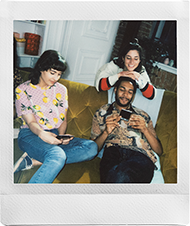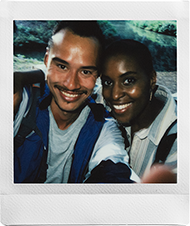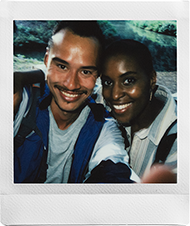 More experiences.
More memories.
More giving.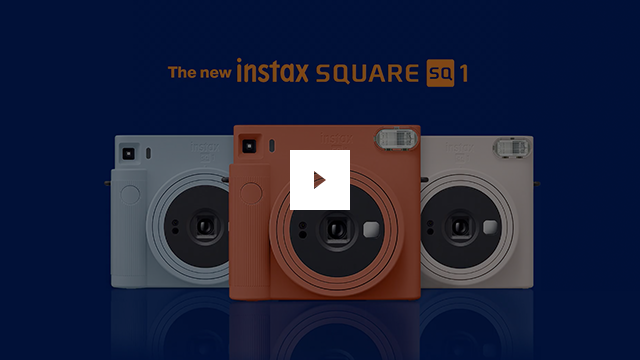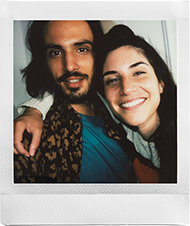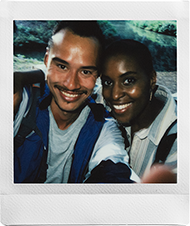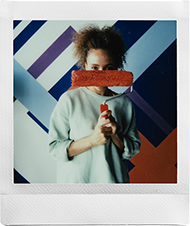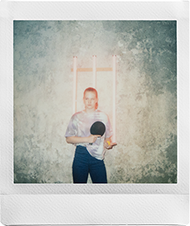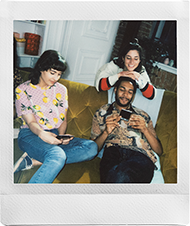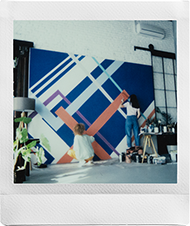 Three features of the SQ1
Tutorial Movie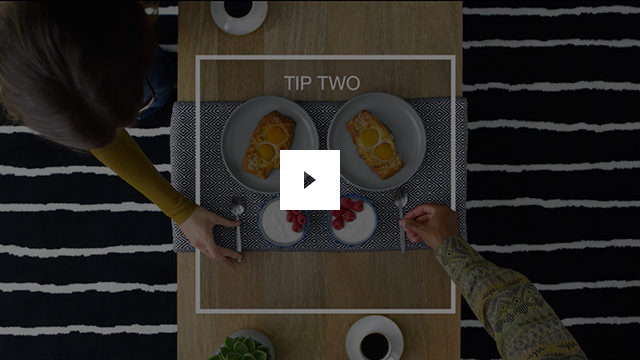 Square format
Limitless creativity with the freedom and
form of a wider frame.

*When compared to an instax mini film (86mm×54mm)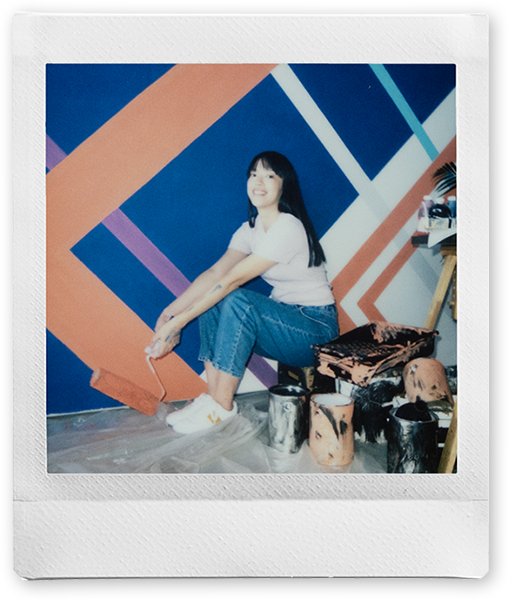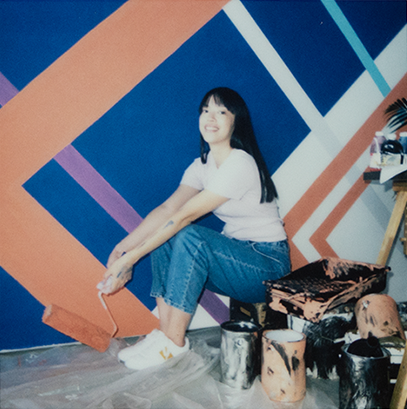 instax SQUARE : 86mm×72mm
Key features
Auto exposure

Capture bright photos even in
dark spaces - no special settings
needed.

Selfie mode

Get perfectly clear selfies with
Selfie mode.

Position yourself
in the selfie
mirror for the
best shot!

Position yourself
in the selfie
mirror for the
best shot!
Selfie mode is also
great for close-ups.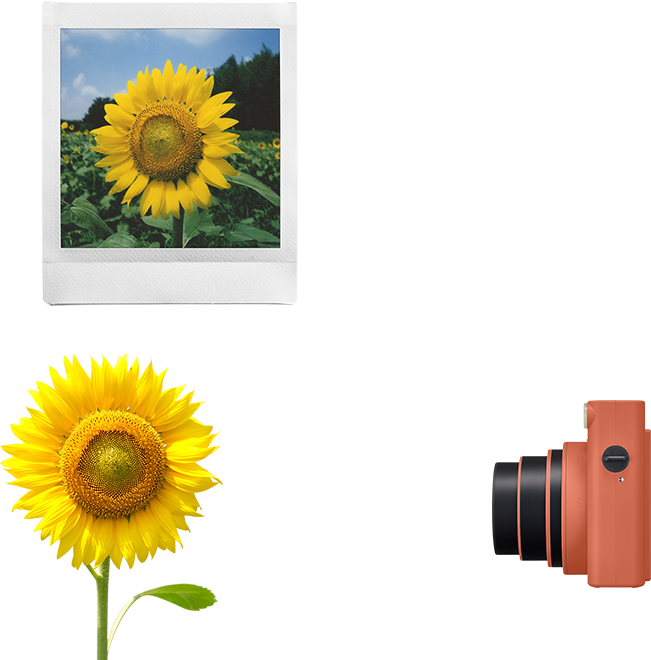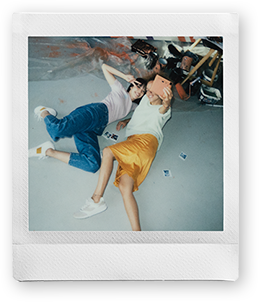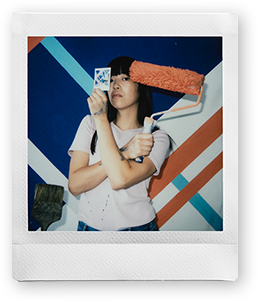 Simple operation
Twist the lens to turn it on.
Twist it again for Selfie mode.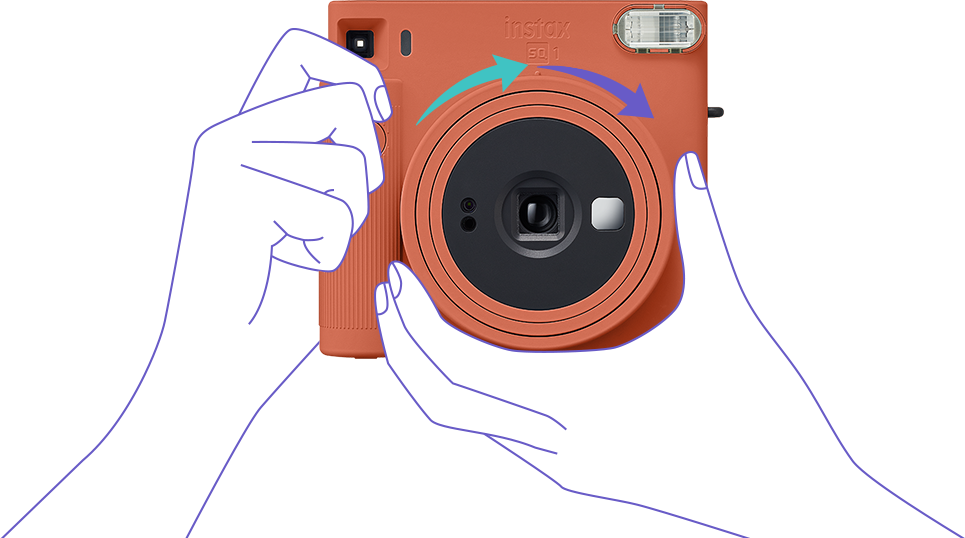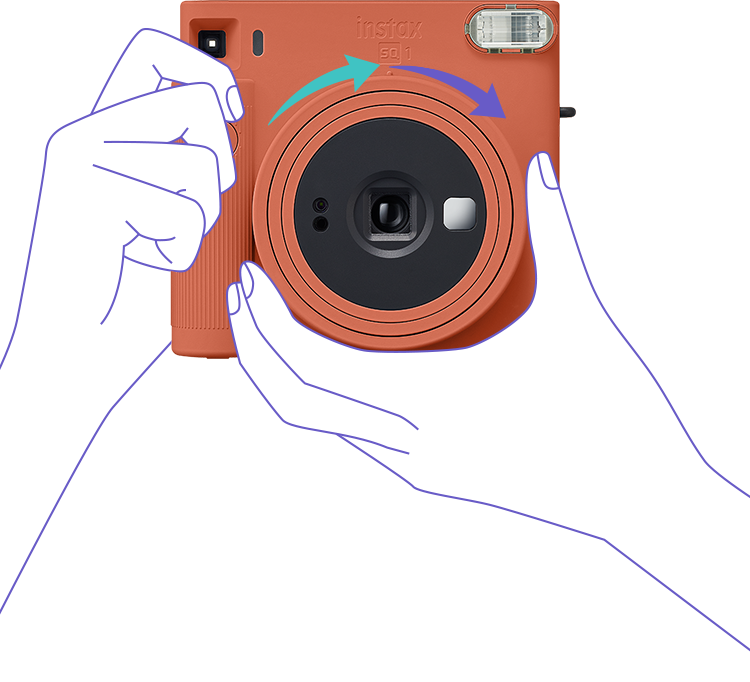 SELFIE
ON
Twist to ON

Power ON

Twist to SELFIE

Selfie mode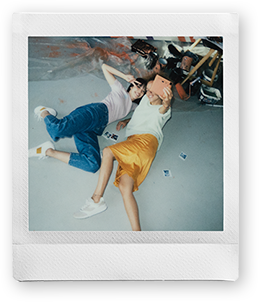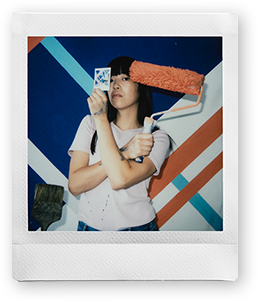 PRODUCT DESIGN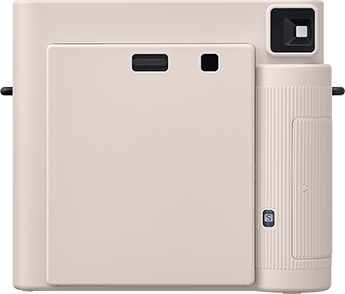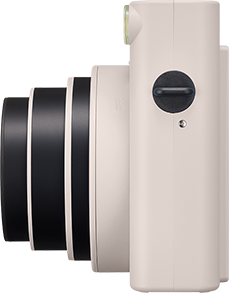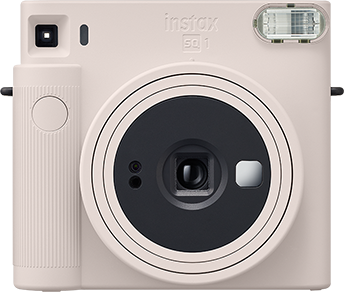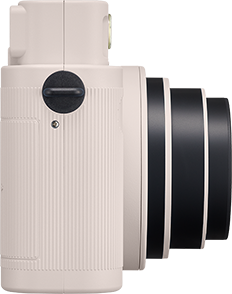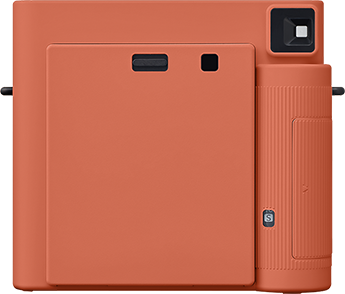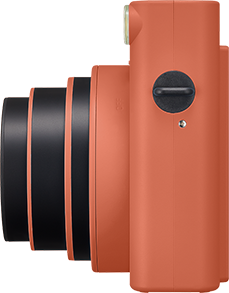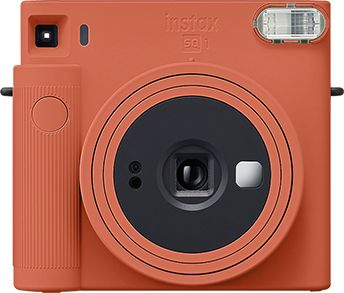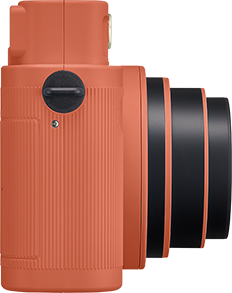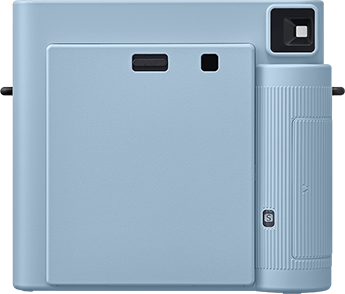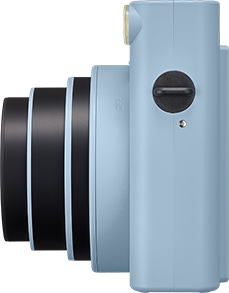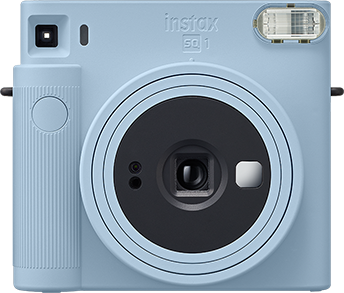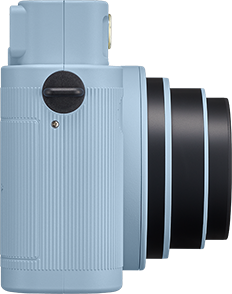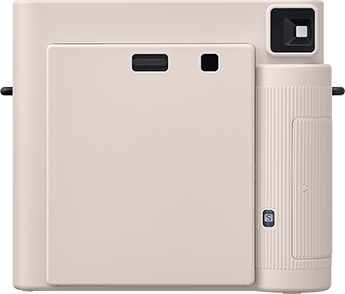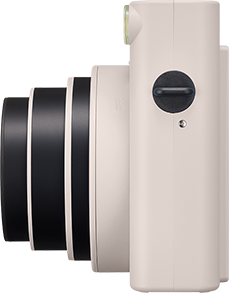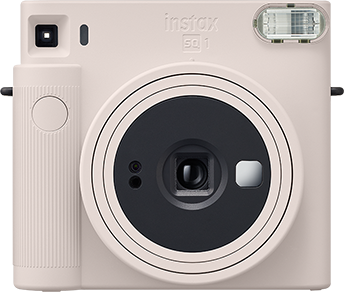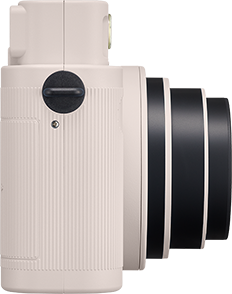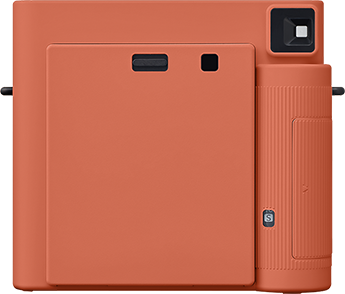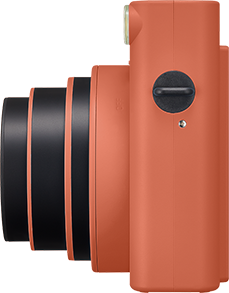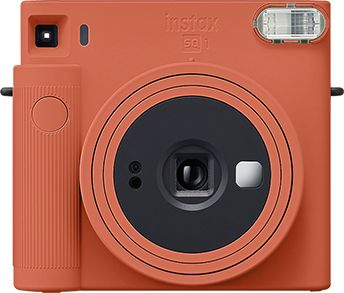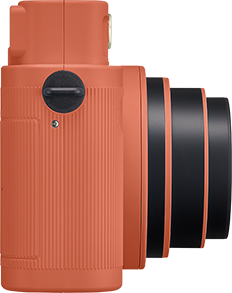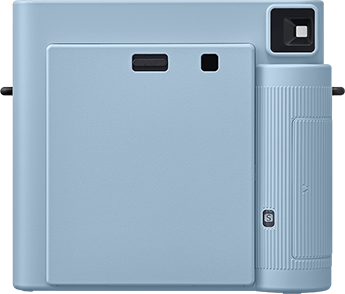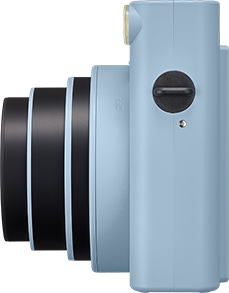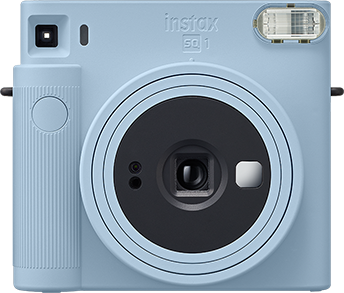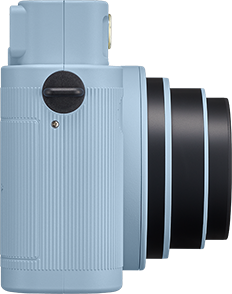 Chalk White
Terracotta
Orange
Glacier Blue
SPECIFICATIONS
Film

FUJIFILM instax SQUARE instant film

Photo Picture Size

62 mm × 62 mm

Lens

2 components, 2 elements, f = 65.75 mm,1:12.6

Viewfinder

Reverse Galilean finder, 0.4×,with target spot

Shooting Range

0.3 m and beyond (use Selfie mode for 0.3 m to 0.5 m)

Shutter

Programmed electronic shutter 1/2 to 1/400 sec. Slow synchro for low light

Exposure Control

Automatic, Lv 5.0 to 15.5 (ISO 800)

Film Ejection

Automatic

Film Developing Time

Approx. 90 seconds (varies depending on the ambient temperature)

Flash

Constant firing flash (automatic light adjustment), recycle time: 7.5 seconds
or less (when using new batteries),effective flash range: 0.3 to 2.2 m

Power Supply

Two lithium batteries (CR2),capacity: approx. 30 instax SQUARE film packs
(under FUJIFILM test conditions)

Auto Power Off Time

After 5 minutes

Other

Includes film counter and film pack confirmation window

Dimensions

130.7 mm × 118.6 mm × 57.5 mm

Weight

390 g (without batteries, strap, and film)
*Simulated Image. Develops in approx. 90 sec.
ACCESSORIES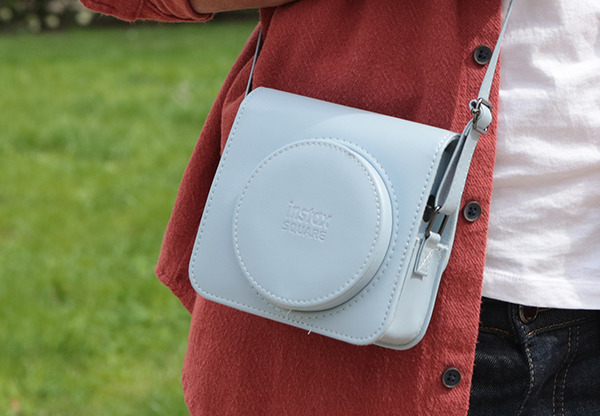 instax SQUARE SQ1 CAMERA CASE
(Chalk White, Terracotta Orange, Glacier Blue)
Tote bag

Photo frame

Photo album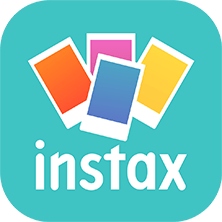 Have even more fun with
the INSTAX UP! app
Scan your INSTAX photos in high quality to collect and share with the INSTAX UP! App
Scan your INSTAX photos in high quality

Organize your collection of scanned INSTAX photos

Share your gallery across social media
All your INSTAX photos, digitally in one place
Learn more