A new "Sketch, edit & print"
feature has been added!
Spark your creativity with this new feature in FUN MODE! Import and add your sketches or text to your photos, then print!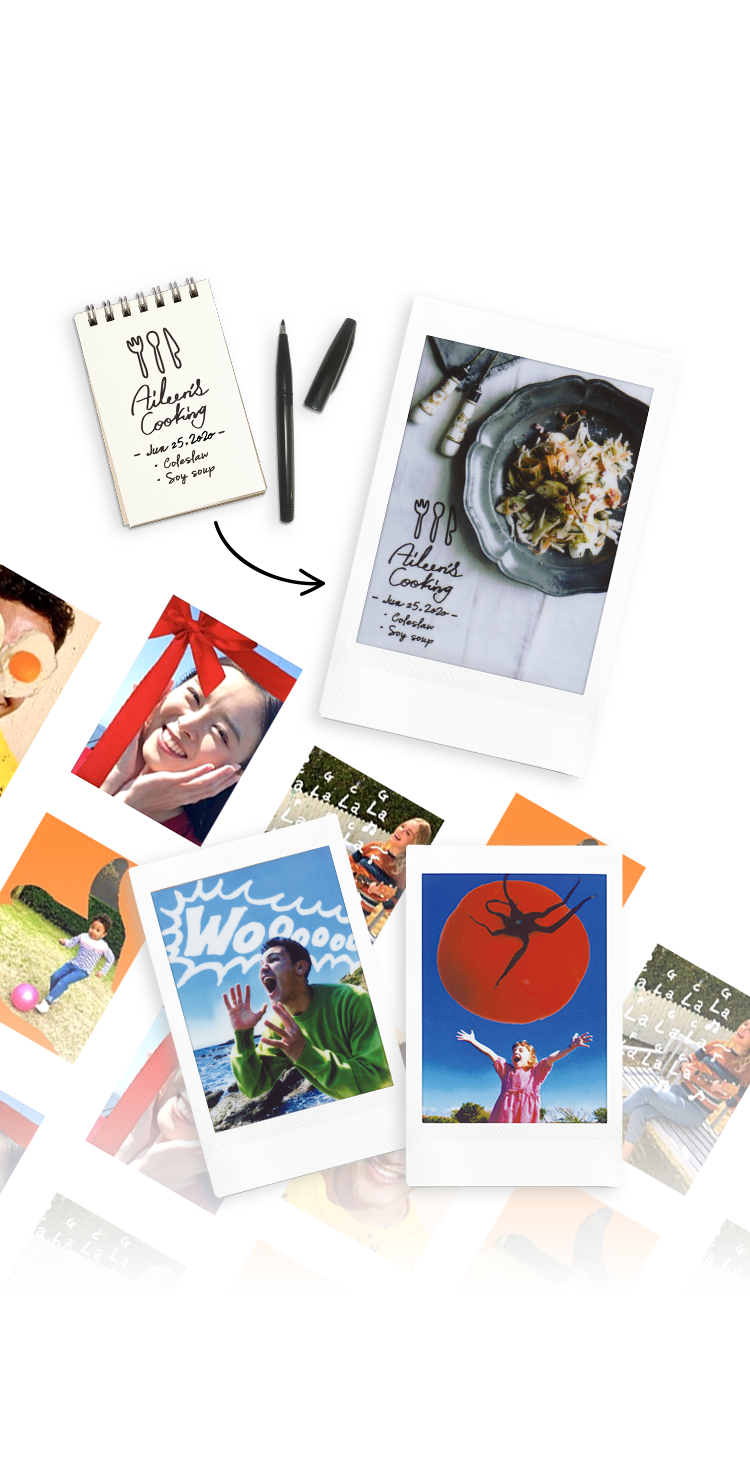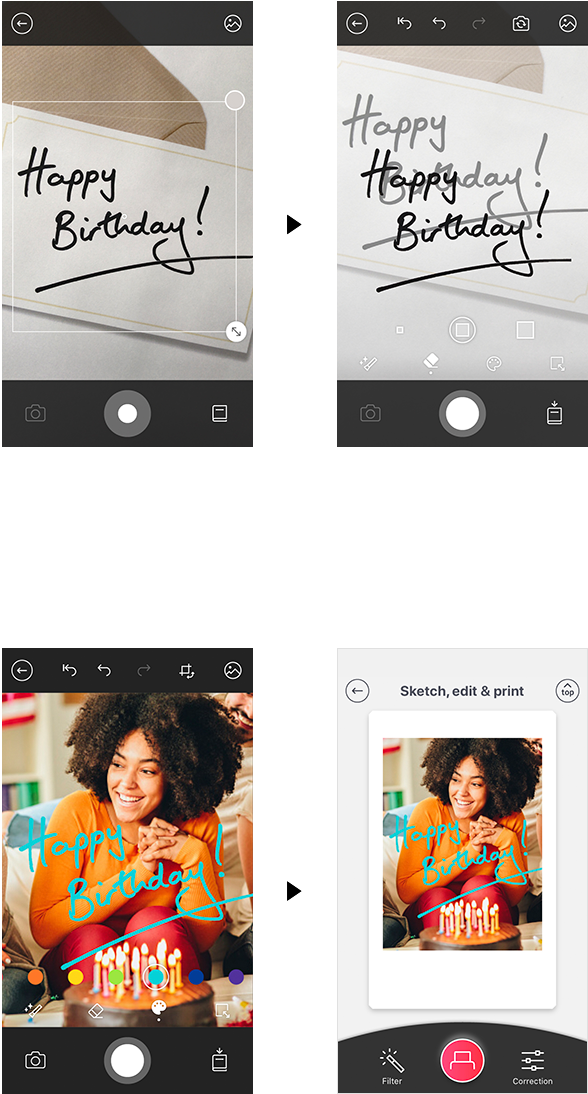 Choose your sketches or text.
Import the text or sketches.
Align the text with your photo.
Print and enjoy!
Click here for detailed instructions.