New frames and functions are available!
Transferred Images function
Simply transfer a printed image to your Smartphone, adjust the color or image of the background as you please and save it to your Smartphone!
*A camera firmware update is required for Ver. 2.10 or earlier. Click here to download the latest firmware.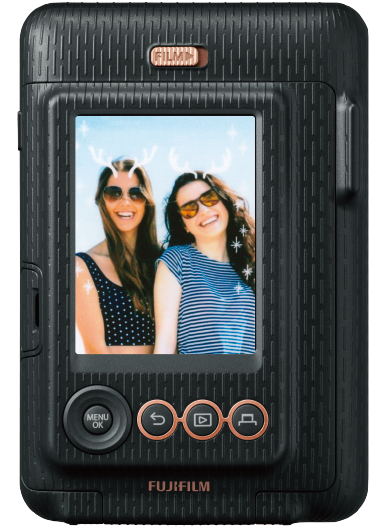 Operation on the App
STEP 1
Select TRANSFERRED IMAGES.

STEP 2
Select the image you want to save from the list of images transferred from your mini Evo to your Smartphone.

STEP 3
Select save.

STEP 4
Select a background color. You can even select and edit images from your camera roll to use as background image.

STEP 5
The image is completed.
Adjust Print Brightness function
Adjust print brightness in three levels.
New Frames
Added 4 new frames to "instax mini LiPlay". Please update the dedicated app.